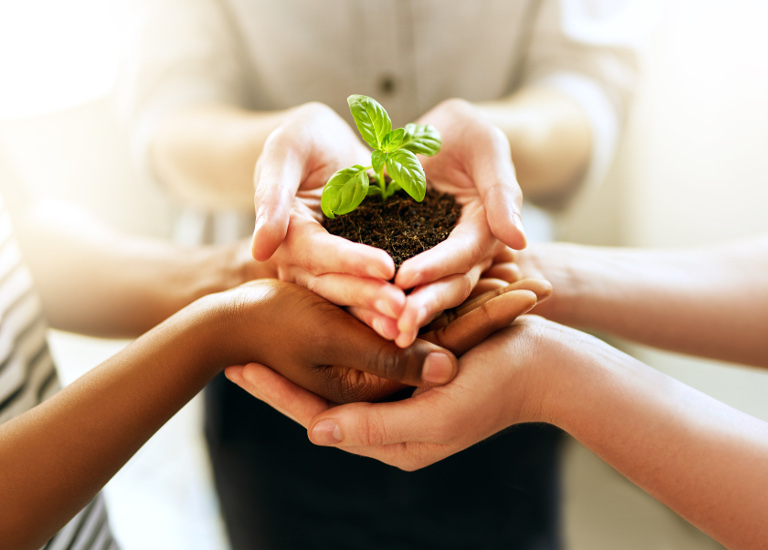 Social Responsibility
Along with our parent company, DataBridge, the nature of what we do – connecting people to jobs, training and tools that enable them to support themselves, build a sense of pride and contribute to the community – puts social responsibility at our core. Our commitment to producing a positive impact on individuals and societies is also an extension of our corporate values:
A. Respect for individuals and communities and the important role work plays in people's lives
B. Sharing our knowledge and expertise to develop sustainable workforce practices
C. Seeking innovative ways to develop socially inclusive work environments for the long term
DataBridge social responsibility principles and practices advance our focus on the world of work: We serve as a bridge to employment for all – linking the disadvantaged and disenfranchised to opportunities that help them survive and thrive. But it goes even further. We also strive to operate at the highest level of integrity and to be an effective and imaginative agent of change – in the smallest communities and around the world.
Workforce Diversity
Long before corporate diversity directors, diversity departments, diversity goals, Minority and Women Business Enterprises and the Equal Employment Opportunity Commission, DataBridge was finding the best in everyone and putting it to work. Since our start, our business has been guided by the belief that there's a role for every individual in the world of work.
The nature of our business has given us a privileged position to promote diversity. We take great pride in furthering the potential of individuals of diverse cultures, talents and experience. We always consider what people can do, versus what they can't do. And we make every effort to provide opportunities for anyone who is seeking the rewards and dignity of work.
DataBridge is committed to providing equal employment opportunities in a professional, high quality work environment. It is the policy of DataBridge to recruit, train, promote, transfer, pay and take all employment actions without regard to an employee's race, color, national origin, ancestry, sex, sexual orientation, gender identity, genetic information, religion, age, disability, protected veteran status, or any other basis protected by applicable law.
Fighting Human Trafficking

We advocate zero tolerance for working with any entity that benefits from human trafficking.
Hope After Disaster

When natural disaster strikes, we create opportunities to help survivors feed their families and build their future.
Support For Refugees

We teach millions of children exiled in refugee camps skills they'll need when they can safely return home.